Over the past decade, we've witnessed a fascinating shift in the way in which we all communicate with each other, and the ways in which digital data is transmitted, shared and received. The rise of the smartphone app has completely shaken up so many aspects of so many people's lives and livelihoods, and for many of us, apps have become central to our daily existence and the way we go about our personal lives, our relationships, and our business.
If you currently run a website that deals directly with members of the public, or people within your industry, there's no getting away from the fact that you're in need of an app. With so much of our internet-based activity now happening on the move (we've all seen how people, whether on public transport, sitting in cafes, or simply walking down the street use their mobile devices to stay connected), a well-designed and functional app opens the doors of so many different possibilities.
Apps allow us to stay in contact with our site visitors, customers, friends, or content readers. They give us the chance to deliver updates, issue marketing material, or provide special offers and speedier services. They facilitate ease of use and allow for round-the-clock accessibility.
Apps aren't just the future; they're very much the right here, right now; and if your website doesn't yet have an app, you're missing out on a wealth of possibilities that could take your site's purpose to the next level.
For this week's blog, we're going to look at a trio of different website types, and consider how a custom mobile app can take its usability to the next level of efficiency, convenience, and user-friendliness. While this blog isn't going to be exhaustive (after all, there are more types of websites than we would ever have space to write about here!), it should give a clear idea of the versatility of the apps available today, and might spark some inspiration in you if you've been considering adding an app to your website's arsenal. Read on to find out more!
Bloggers and News Sites
If you're a blogger, you'll be more than aware of the importance of staying up-to-date on the latest developments in your area of expertise. Whether you blog about cosmetics, wine, finance, healthcare, parenting, or anything else, staying on top of news and new trends is going to be a key part of what you do.
You know what? The exact same thing is true of your blog readers and visitors. People come to your blog because they want to be updated, and they're keen to come across fresh content which keeps them ahead of the curve. In this sense, apps become overwhelmingly important, and your readers and visitors will most likely jump at the chance to download an app that allows them to read your blog on the go.
Furthermore, an app allows a whole host of other benefits for bloggers. You'll be able to send push notifications to your readership whenever a new post is uploaded – something which is bound to be appreciated by your followers.
You'll also have the opportunity to run promotions via your app, and keep all of your social media updates in one handy place. You can even consider setting up payments for specialist or secret content via an app, and connect it to a payment service for swift, an easy, and accessible collection of funds. Blog apps are increasingly popular on the App Store, and this new trend for bloggers is only set to rise and rise.
E-commerce
Your e-commerce site is a place where your customers go in order to purchase your goods and your services, and the chances are that for a long time, your website was perfectly sufficient in allowing you to run your business. However, in today's app-driven world, an e-commerce site without a mobile app is one that is likely to hit something of a brick wall in the future, as customers increasingly demand on-the-go access with a higher rate of usability and ease.
Having a custom app made for your e-commerce site has the potential to see your sales figures go through the roof. Why? Because today's customers love the ease of use that e-commerce apps bring. The faster the pace of life becomes, the more we want to be able to flick through an online store's goods or services while on the go. What's more, a custom app tends to be more user-friendly than a traditional e-commerce website, meaning buyer's interest can more rapidly be converted into a sale.
Apps also allow you to send reminders, push notifications, and updates to your customers far more easily than with traditional marketing techniques. If you've got a discount sale coming up, or you're offering some kind of special promotion on your e-commerce store, you no longer have to worry about sending out mass email marketing messages you can achieve a much higher turnaround and ROI with a push notification.
On top of this, an app allows you to link your social media feeds, blogs, and physical store finders into one convenient place, meaning your customers can get everything they need to know quickly, efficiently, and in a highly satisfying manner.
Software Tools
There are a massive number of websites offering software tools out there on the internet. However, more and more web apps managers dealing with software tools are looking to have custom native apps made for the app stores, in order to give their site visitors a new way of using their services, based on quicker, more user-friendly solutions.
Native apps for software tools have proven to be highly successful over the past few years, as the sense of "on the go" utility has become more and more important. As our smart devices and phones have gradually emulated – and in some cases, replaced – our laptop computers, people looking to catch up on work, read documents, or anything else while on the go need more and more software tools apps in order to achieve a wider range of tasks.
Apps for software tools give your users the freedom to make use of your services no matter where they are, and in a world where working remotely is gradually becoming more of a norm, this is likely to be a major feature of the app market in the coming years.
Your Website Taken to New Heights with a Custom App
As we've seen, there are many key areas in which apps are becoming more and more vital, and mobile device users are increasingly relying on apps to improve the quality of their lives, their shopping experiences, the way that they work, and the way that they stay on top of the news and events which matter most to them.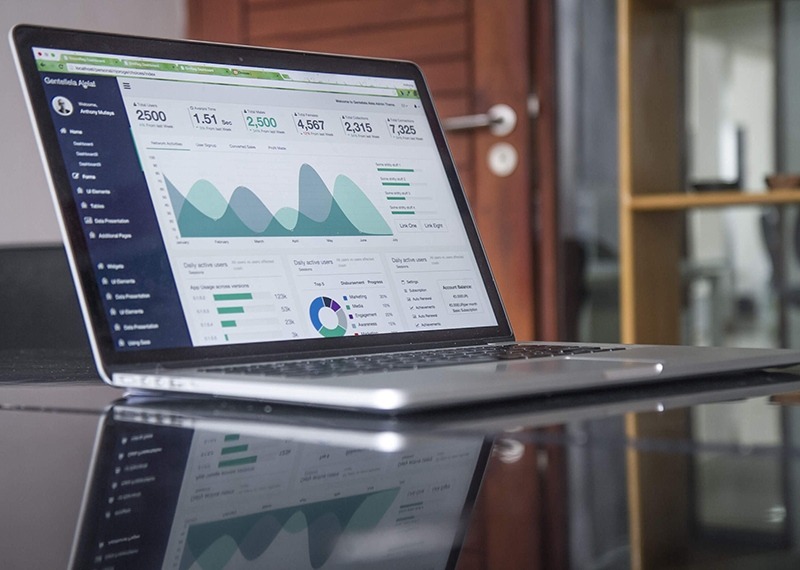 By getting a custom app as an extension to your website, you're inviting a world of new opportunities into your business or your site's primary purpose. You'll free your visitors from their desks, and allow them to benefit from what you do best no matter where they might be, and that can only be a positive thing.
There is an important moment we would like to add to this article – Messapps is recognized as a top New York Mobile App Development Company on DesignRush!
Did you like the article? Share it!