Learn
About Us
"App world is a mad game. With millions of apps in the App Store, how do you ensure that yours is the one to steal the thunder? There are three components to it: good idea, solid execution, and aggressive promotion. Our team will work with you during all of those stages to make sure you succeed. It's not just work for us. Creating successful apps is what we live for and what we absolutely love doing. Scroll down to learn more about our values and the team that will work on your project."
- Vasiliy Malishev, CEO
Values
We believe in our values and follow them
Team
The core of our company is our team, see who you can work with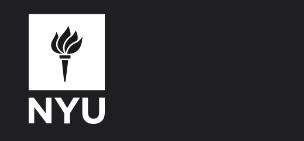 NYU contest
At Messapps we put a lot of emphasis on education. From helping our clients understand the business to constantly learning new tools and strategies ourselves. To share our expertise further we have built an amazing partnership with New York University where we teach year-round, organize contest for the best app idea and work with students and professors to bring their ideas to life.
Project clean streets
We live in the best city on earth. Yet, it is also one of the dirtiest. Instead of complaining about government, people, this and that, we've decided to take matters into our own hands and organized Clean Street Project - privately sponsored cleaning of streets in New York.