We proud to introduce our new project for very
talented and humble person, UFC fighter -
Zabit Magomedsharipov.
We've created a website, iOS and Android
apps that are packed with unique content and
only verified news about Zabit.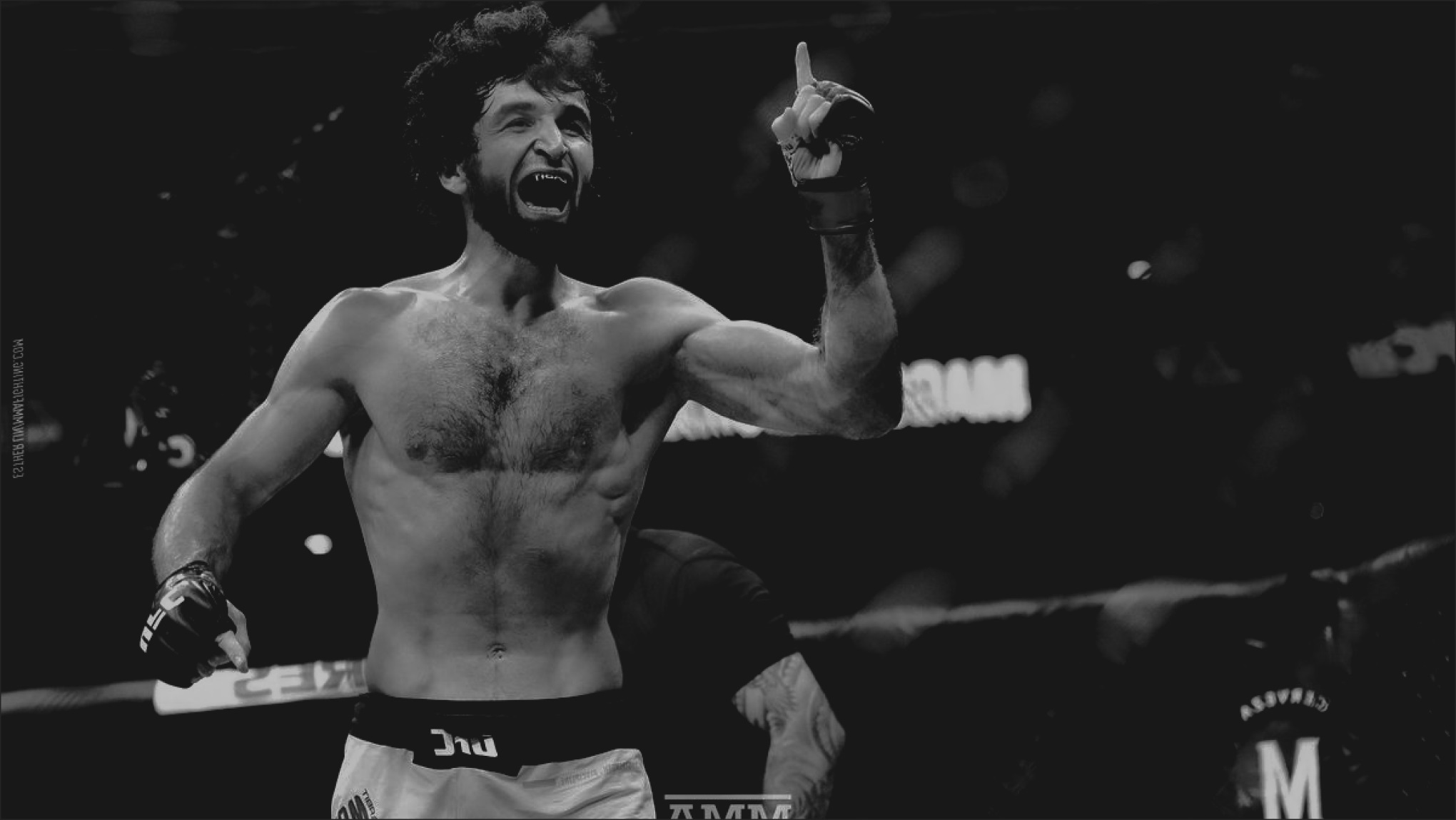 Russian mixed martial artist of Avar ethnicity, currently competing in the Featherweight division of the Ultimate Fighting Championship.
We designed and developed over 100 screens for 3 platforms: web, iOS and Android. We managed to keep the same style on all of them.
When project this big comes in, you want to show off your skills as much as possible. You want to take your time and do the best work you possible could.
However, like it always happens, we had to do it in the short period of time. We almost skipped project architecture and wireframes stage and went straight to design.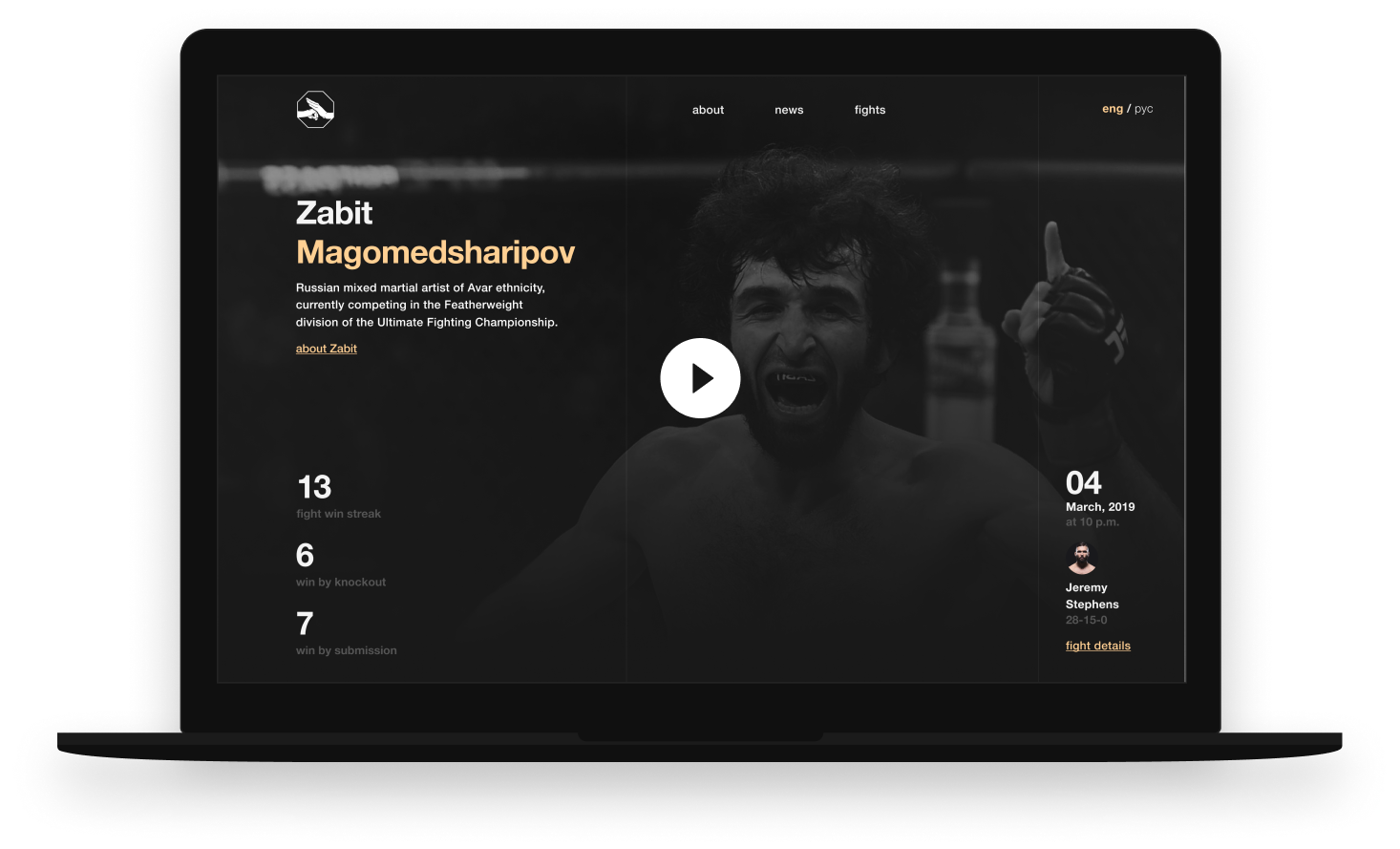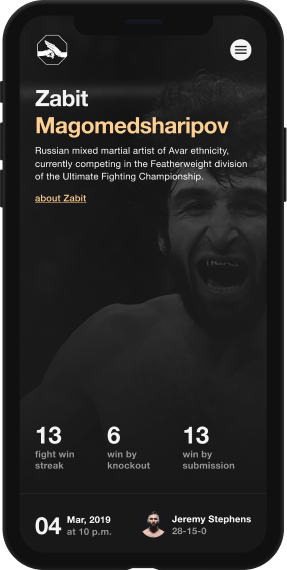 One of the issue that we had is to incorporate Zabit's last name into design. It's so long we had to rethink some of our design ideas in order to show his full name.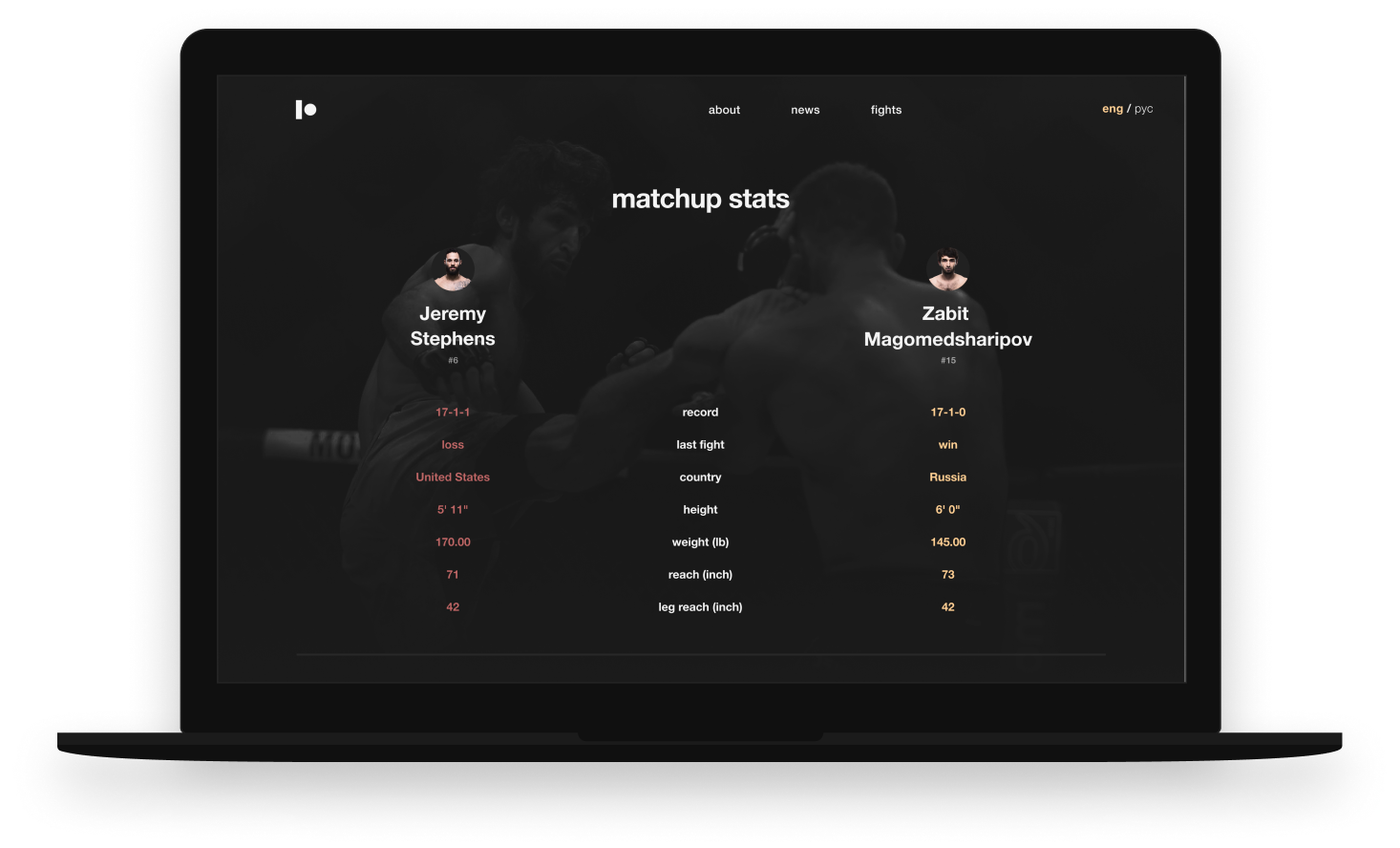 We focused on consistency for every platform
Our CEO, Vasily Malyshev, is a big fan of Zabit. He was following him for a long time and it got to feel incredible to work together on the same project.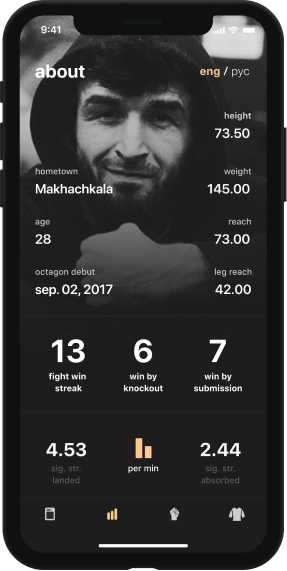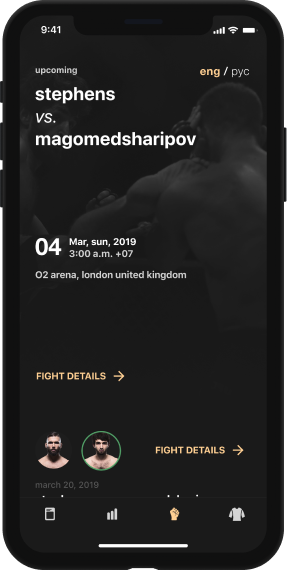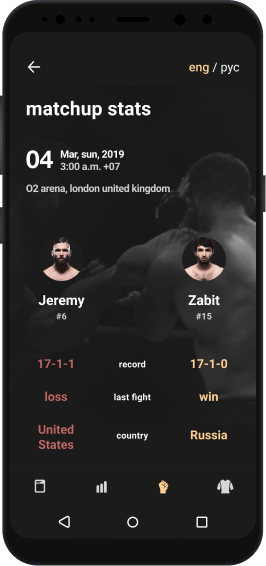 Android version is similar to iOS with a few ajustments
For all of us it was a great project to work on. We found a common ground with Zabit very easily and therefore were enjoying the procces at every stage.
RegularRegular
Helvetica Neue
(256 193 133 100)
F5C185
(40 40 40 100)
282828

Vasily Malyshev
Interesting fact about Messapps: our team features national championas and big time mma fans. This project was not work for us. It was a passionate project for what we love and for one of our favorite athletes too!
Denis Valetin
Zabit is a great client! I had a freedom to create pretty much anything, which is pretty rare these days. I enjoyed working on this project and I'm glad I was part of it!
Anatoly Chernyshev
Very beautiful application and simple in same time. Will be useful for fans and for people who wants to read information about Zabit.

Olga Anapiyaeva
I was glad to take part in this project! I was very inspired by the personality of Zabit, which is why it was a pleasure to develop design for him. It is especially cool that the whole team made great efforts, and therefore the project became successful.