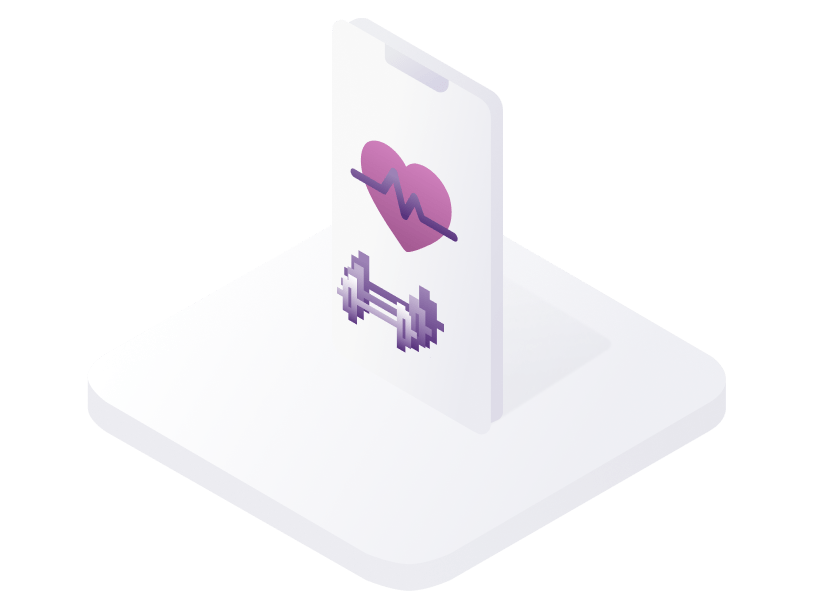 Fitness App Development
Get insight on how we make our fitness applications look as awesome as they are right now.
Why Messapps is
the Best?
Full-Service App
Development
Company
Experienced
developers
and designers
Ranked top app
development
company
Apps we've built
are featured in the
top tech media
Industry is Growing Fast
The fitness and wellness app sector has blown up in the last couple years with usage growing by 330% in the last couple years according to recent research.
---
This data, provided by Flurry Analytics, showed that engagement is also high with 75% of users opening their prefered fitness app at least twice a week and more than 25% of users accessing the app at least 10 times per week. These fitness app fanatics drive up engagement presenting app developers with a lucrative opportunity to monetize from all this engagement.
---
The most prominent fitness apps fall into the workout and weight loss categories. They account for nearly 75% of all fitness and wellness app sessions.
Statistics show that the market is there. Let's create something that will get users up and active, together.
What to Expect from Fitness App Development
Our potential is only limited on your creativity and inventiveness. Here at Messapps we have a broad range of experience and our abilities are not only limited to fitness and wellness apps.
The breadth of our experience allows us to take knowledge from various industries and apply them to your fitness app. We believe this gives us an edge that most competitors don't have.
We'll take you through every stage of app development. From brainstorming to wireframing, and then to design, development, and launch. We're with you every step of the journey.
Fitness App Solutions and Benefits
Below are examples of potential fitness app development solutions and benefits your app can provide. However, these are only examples of our capabilities and what a successful fitness app features.
If you have unique and even unconventional ideas, we'd gladly entertain them and be happy to develop them.

Advantages for Users:
Videos of Specific Exercises:
Text explanations of exercises can be difficult to follow properly. Your platform can include videos of fitness trainers properly performing exercise movements.
---
Personalized Fitness Plans:
Every body is different. We're not all built the same and require exercises tailored to our lifestyle, body type, and interests in order to reach our fitness goals.
Our bodies react to foods differently. Allergies can impact a plan significantly for example. Customized food plans are necessary for someone looking to achieve a specific weight goal.
---
Users should have the ability to track their calories as they go about their day. This is the only way to ensure they're not going off the course the nutrition plan set for them.
Users can track food/water intake to make sure they're getting the recommended amount of fluid/calories per their diet.
---
Chat with fitness and nutrition experts:
The user can reach out to a hub of experts or a personal expert that they've been working with.
This is what keeps the user hopeful and motivated. When progress is displayed, the user will praise the app for keeping them on course. The application user should be able to see their fitness milestones and filter through progress on a daily, weekly, or monthly basis.
---
Clients may be able to review/rate an industry expert for others to see. This will ensure that users are connected to leading experts, ensuring quality.
Fitness / Dietician App Features:
A trainer can have the ability to customize a fitness plan according to the needs of a particular client.
---
Customize Nutrition Plans:
A nutritionist/dietician can have the ability to customize a diet plan according to a client's weight and health goals.
An expert would be able to offer coupon codes to their users, promoting further use of their services or as an effort to acquire new clientele.
We Value Your Time
We know that time may not be on your side, and your project needs to be implemented as soon as possible.
---
You can either choose to focus on one platform such as iOS or Android or build for both. If building your fitness app for more than one platform is a must but your time and budget are significant constraints, we can develop a cross-platform application if it allowed by the complexity of the app.
Whatever the case is, we're sure that our fitness application developers can work something out and make your dream come true.

"The team acted in accordance with the highest professional standards."
---
"Their responsiveness is hands down the most impressive thing about them."
---
"They really care about the actual project and not just the technical objectives."
---
"They had a functional shell application up and running within weeks!"
---