They say no man is an island, just as they say that nothing happens in a vacuum. So many app developers would do very well to heed this kind of advice because often, we're so caught up in creating and finishing off our apps, we sometimes forget to give a thought as to what happens next.
So, you've spent some serious time building your app. You've constructed the interface, filled it with features, had it beta-tested, and it's been accepted onto the App Store. What next?
Well, next comes the really fun (and often far more challenging) part: the app has become your business venture, and if you're lucky and the stars are aligned in your favor, it may well become the next big thing. Here's where so many app developers really start to struggle – after all, many app makers aren't natural businesspeople, and don't have the first clue how to manage a successful, growing and evolving business!
Some business acumen and knowledge is never a bad thing for an app developer to have. At the end of the day, we all want our apps to make money and for them to be worth our while… but how do we make them grow from being small-time projects which cover their own expenses, into big-time apps which bring in a serious income? We thought we'd take a look through a couple of the basics, and give you some food for thought on this tricky and often baffling subject.
Budget, Budget, Budget
When it comes to developing apps, your budget is going to be a major factor to keep in mind. You want – at the very least – for the money the app makes to cover the cost of its construction, and keeping to a strict budget is one of the easiest ways to ensure it ultimately turns a profit for you.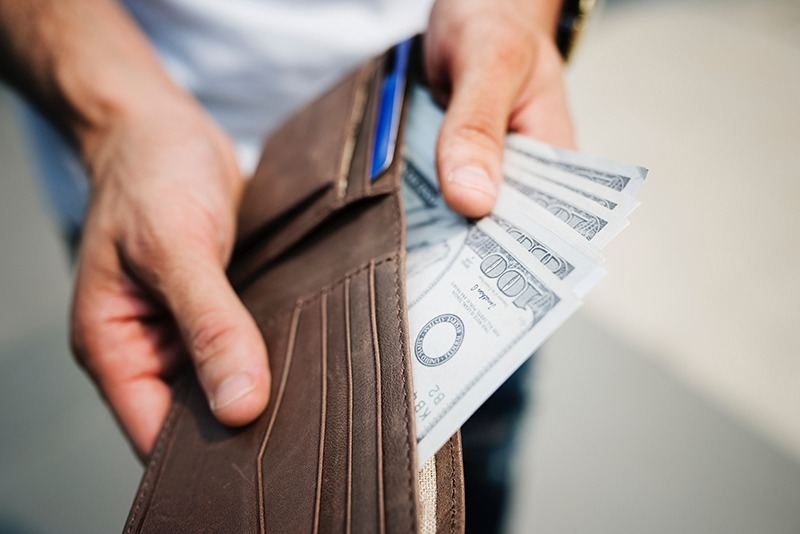 However, your budgeting skills are going to have to go a lot further once the app is released, especially if it develops some real interest from the online community.
Successful apps require upkeep, updates, and somebody on board to respond to client queries and customer questions and all of that does cost money. Make sure your outgoings never exceed your incoming cash flow, and if you do decide to risk some money on new developments, be sure to write up all your budgets and keep an eye on how much you need to make to cover costs. It's not the most exciting or glamorous side of the world of apps, but careful budgeting can really save you from losing a fortune, or not being able to continue with your app.
Make Your Apps Work for You
If you're serious about your career as an app developer, you really do need to make sure that your creations are viable ways to make an income. There are several ways in which you could do this.
Probably the most direct and simple way to make money from app development is to do so as a business venture in itself. Hawk your talents and services to companies and brands in need of exciting new apps and interfaces, and make sure they pay you an adequate sum for the work and hours you put in. Once you've made a name for yourself, it's surprisingly easy to find contracts and long-term client relationships which really pay off.
However, if you want your apps to be your own business, you'll have to think pretty carefully about how to make them bring home the money. Again, there are several options: you can include paid advertisements in your apps (although these are increasingly unpopular with both users and the App Store). You could also require your users to have a paid subscription in order to explore exclusive content within the apps, or you could sell gems, tokens, passcodes, or other special content within the app itself, in order to unlock content, levels, or whatever it is your users would like to see.
Make sure you aren't exceeding industry standard rates (you don't want to rip off your users and leave them feeling unsatisfying), and at the same time, don't sell yourself short with incredibly cheap prices. Make the payments worth their while, and make them enough to cover your expenses, too.
Stay In Touch With Your Users
If your app is your business, then your users are your (often paying) customers. This is where many app developers start falling down a little; businesses with customers require customer service skills, and it's vitally important to make those users feel valued, appreciated, and able to reach out and get in touch with you if they need to.
You want to develop some sort of relationship with your users and make sure to respond to their questions, queries, comments, complaints, or suggestions in some way or another. You could have a dedicated email address featured on your app, for example, or you could invite them to engage with you via social media if that feels more comfortable and relevant.
The important thing is to keep up contact and let them know you appreciate their custom. They'll respond by becoming cheerleaders for your app and brand, and spread word about upcoming releases and new features. It's a win-win situation… but it does require some real effort!
There's No Magic Hat (Unfortunately)
Just like any other business, apps do require investment. If you want to take things further, offer more features, promote your business, or become a best-seller… the chances are, you'll have to reach into your pockets at some point, and pay for some services that will take you to the top.
Obviously, if your budget is extremely tight, it might be difficult to do this without some very creative, home-grown, and imaginative techniques. However, if you are able to invest in the promotion and growth of your app, it's often wise to do so. You need to put money in to get money out, after all.
Thankfully, many of the best ways of promoting an app or service nowadays is actually relatively cheap. Building hype on social media doesn't necessarily cost very much at all, and influencers on social media platforms will often work for very little remuneration (or for free) if they get to be the first on the scene with a hot new product. Think outside the box, and never stop looking for ways to build hype about your app!
Good Products Need Updates
If your app is showing signs of taking off as a business, you can't just let it go and forget about it. Your job as a business manager of a product is to ensure it gets updated, refreshed, and re-styled to stay relevant. The app market is a dog-eat-dog world, and there are new competitors released every single day! Make sure you stay on top of the pile by offering interesting updates and additional features to keep your audience engaged, and you'll soon be reaping the benefits that will follow.
Did you like the article? Share it!