The mobile app development market just keeps growing and growing, with businesses of all shapes, sizes, and types rushing to get custom apps built for a phenomenal array of different needs. In such a thriving industry, it comes as no real surprise that more and more people are asking questions regarding the cost to build a custom app, and just what it is they're going to get for their money.
In a minute, we will start outlining just what it is a professional app development service involves, and why – if you're genuinely seeking app solutions that bring about real results – investing in a tried-and-tested app developer is always the best course of action for you and your money. Just as you wouldn't trust a freelance student hairstylist to take care of your ' do, or wouldn't try driving cross-country in a cheap car bought from a dodgy salesperson, results-driven app development requires seasoned professionals who won't hesitate to provide testimonials, portfolios of completed work, and up-front quotes that outline their process from start to finish. In essence, if you want your app to look, feel, and perform at the highest standards, you need Messapps: an app development company that ensures the highest standards, every single step of the way.
Like with anything in life, the answer to the question of the cost of app development is by no means black and white. Here at Messapps, we'll never claim to be the cheapest… but there's no shortage of good reasons why this is the case, just as there's no shortage of important reasons why we can do and will claim to be the best when it comes to developing apps that truly make a difference to your business. Make no mistake, when you choose Messapps, you'll benefit from years of proven, professional experience, and an elite team of skilled app developers that will ensure your needs and requirements are taken care of from the very first planning stages, all the way to completion. That way, you can rest assured that your app needs have been thoroughly taken care of, and we will know that our reputation as industry leaders remains intact, with another project completed to our own exacting level of perfection.
That's real value for money, and that's the Messapps promise.
Try our app cost calculator
App Development Costs: General Estimates
Before we head into much more detail about what a custom app development service involves, and what you can expect to be included in the cost, let's first consider some of the median expenses you or your business can anticipate paying for a brand new app to be created.
The median cost to build an app (that is, the cost that sits bang in the middle between the highest and lowest prices on the expert app development market) is currently somewhere around the $170,000 mark. Want an app with a plethora of features, and some complex additional functions? Online app cost calculators will quote you between $200,000 and $350,000.
The general range of prices for custom apps currently stands between $100,000 and $500,000 (and yes, that's a big range, due to the massive variety of features, app categories, and third-party software, etc). However, that doesn't mean that custom apps can't be made for a lower price – it all depends on what you, how many pages, functions, and features you require, and the kind of time scale you need for its completion. Indeed, smaller apps with just a handful of relatively simple features can be commissioned for just $10,000 – $50,000, meaning there really are options out there for everyone.
App Development: The Messapps Way
So, the next question is an obvious one: what is it you actually get when you get onboard with Messapps? Over the years, we've helped countless companies, private businesses, game developers, cafes, online shops, gyms, and many, many more achieve the mobile applications that provide the utmost solutions for themselves and their customers. With a sky-high customer rating and a long list of highly satisfied return customers, we know we've got a winning formula that hits the high notes every time. But what does the Messapps process actually involve, and why do our customers claim that – while we are by no means the cheapest on the market – we provide such fantastic value for money?
Let's break it down into a few different aspects of what Messapps offers, what we do best, and what we do differently from our competition.
Expertise from Concept to Completion
At Messapps, we understand that the role of an app developer goes beyond the mechanics of building a smartphone application. As such, we will provide our experience and expertise from the very first planning stages of your app, all the way through to its completion, launch, and beyond.
Our project management team will help you finalize your plans and vision for what you want your app to be. This means spending some serious one-to-one time talking through your initial ideas, your ultimate goals and aims, and looking at what your competitors do, and how you might be able to overtake them on the busy and bustling app market. Once we've finalized a plan, we'll start piecing together a logical and transparent step-by-step process, which will take your thoughts and needs into consideration every step of the way.
Our front and backend app developers will utilize the latest technologies, trends, and innovative approaches to application design and construction, ensuring your smartphone app has what it takes to not only stand out from the crowd but achieve its objectives without a single hitch. Want your application to have some specific features or functions you've seen elsewhere? Let us know, and we'll be sure to make it work for you and exceed your expectations.
Once we've completed your app, our work is still not yet done – there are post-launch tests to be undertaken, in order to ensure that your app works perfectly in practice as well as in principle. We'll even help you out with marketing your app on the App Store or your chosen platform or platforms, giving you the tricks of the trade you need to hit those high points when it comes to success and visibility.
That's just a brief overview of what the Messapps team delivers as standard for all of our clients – a truly bespoke and custom service, which keeps your aims in mind every single step of the way. When you go with our professional services, you'll be benefiting from not just one but several industry experts, each with their own specialized area of experience. These include:
1 project manager, who'll oversee the app creation from start to finish, and be your point of consultation for any ideas, concepts, or specific needs along the way.
1 designer, who'll put together the pieces of your vision, and who'll ensure your app looks, feels, and performs exactly as you want it to.
1 – 2 backend developers, taking care of the architecture of your app from the bottom up and ensuring its functionality fits your ideas and objectives.
2 expert frontend developers per platform (iOS, Android, etc), who will make your app take shape and ensure your audience is able to find, use, and fall in love with your customized solutions.
With our talented and specialist team on board with your app, the sky really is the limit for what your app can do and how far your ideas can go.
What Can I Expect to Pay For a Quality Custom App Creation Service?
While every custom app project we take on is unique, and is – rightly – treated as such, we have the years of experience in serving a variety of clients to be able to give a general ball-park figure.
With a base hourly rate of $100, our highly skilled and expert engineers and designers will get to work ensuring your custom app is made efficiently and professionally, with a project structure which, for an iPhone app, looks something like this:
Project architecture: 25 hours
Wireframes: 25 hours
Prototyping and Design: 50 hours
Handover: 25 hours
Development: 600 hours
That gives us a total of 725 hours of hard work, dedication, attention, and expertise, meaning a custom iPhone app would cost $70,000. To create an app for both iPhone and Android, a further 300 or so development hours would be required, taking the total up to $102,500.
Let's break down some of those services a little further, just to give a clearer idea of what you'd be getting from your expert app development team, and how long it takes to add certain features to your app.
| Feature | Description | Approx Time | Approx Cost (based on $100 per hour) |
| --- | --- | --- | --- |
| Login | Login with email / Login with social media / Forgot password / Log out | 28-42 hours | $2,800 – $4,200 |
| Push Notifications | App users can receive regular push notifications | 25-32 hours | $2,500 – $3,200 |
| Profile Completion | Add photo / set region / add info | 23-29 hours | $2,300 – $2,900 |
| Search | Basic search function | 13-18 hours | $1,300 – $1,800 |
| Messaging | Conversation details / online or offline status / send media files etc / read or not read status etc | 160-180 hours | $16,000 – $18,000 |
Obviously, most apps will include many more functions and features than this, and some will take longer to create, while others will be quicker to complete. Always ask your chosen app development company to break down the costs for you, in order to allow you and your team full insight into what you can expect.
Quality and Efficiency Assured
Once you've decided what you want to achieve from your smartphone application, and once you've taken a look at the array of services and estimated prices available from Messapps, it's likely you're keen to see the process getting underway as soon as possible. After all, time is money in any business, and nobody likes hanging around waiting for projects to reach completion. As such, wanting to know how long the app development process – from concept planning to launch – is going to take is perfectly natural.
Because we treat all apps as individual projects, each with its own challenges, innovations, and peculiarities, it can be very difficult (not to mention disingenuous) to claim that any given app will take a specific length of time to complete. Sure, we could hurry through certain aspects of the development process and rush your application onto the marketplace at breakneck speed… but that would mean sacrificing our principles, and potentially delivering an app that doesn't deliver our trademark levels of excellence.
We'll be sure to give you an estimated timeframe at the very beginning of our consultations with you, letting you know a ballpark date of when your app will reach completion, depending on its number of pages, different functions, and your budget for the project. Rest assured, we will do all we can to suit your needs and business diary, but we won't cut corners, and we won't make promises we cannot keep.
Why Are Some App Development Companies More Expensive than Others?
There's no single answer to this particular question, but the same could be said of any number of businesses and services. When it comes to app development companies, you have to look at a whole number of different factors, which are invariably going to have an effect on the final cost of a project, and connected to this, the quality of the finished app you'll receive. These include:
As with most services, prices differ from country to country, and from region to region. While you could consider taking your app development needs to South Asia or Eastern Europe, you'll have to bear in mind that – while their hourly rates may be cheaper – you'll be dealing with service providers often working with an entirely different set of legislation, tax details, and with English as a second language. We're not going to bore you with some of the horror stories we've heard about anonymous app designers offering ' too good to be true' deals in some far-flung country… but believe us, there are plenty out there.
Typical hourly rates around the world look something like this:
North America (US and Canada). Generally the most expensive one, and not without good reason. Android / iOS development charges range from $20 to $250 per hour.
Australian companies and freelancers tend to develop mobile apps at a rate of $35-150 per hour.
South American app development service rates range from $25 to $120.
Developers in the UK regularly charge from $35 to $175 an hour.
Eastern European developers' rates are often from $20 up to $110 per hour.
South and Southeast Asia is regularly the cheapest: App developers in India generally ask for $10-75, and in Indonesia, it's even cheaper, with $20 an hour being a usual rate.
Yes, just like with everything else, app development companies vary depending on skill level, and the types of operations, features, and expertise they're able to apply to your project. The more skilled and versatile an app development company is, the more they're likely to charge in order for their expertise to be applied.
What's more, certain operations can take years to perfect, and being able to adapt to the latest technologies and master an understanding of the latest trends requires a skill set all of its own. Messapps takes huge pride in the breadth of its knowledge and the skill of its developers, designers, and project managers… and our pricing structure, while offering value for money, accurately and fairly reflects that.
You wouldn't hire a decorator, plumber, builder, hairdresser, tailor, or anybody else who has little or no industry experience, and who isn't able to show you an excellent portfolio of completed works… so why would you imagine the same could be said of an app developer? In fact, we always recommend that the first thing interested clients do when they get in touch with us is looking through our portfolio, our completed apps, and our case studies. This way, they can get a feel for the styles we're able to adapt ourselves to, and the level of service we strive to provide.
Experience isn't just about happy clients and completed jobs, however. It's also about years of hard work, study, and successes along the way – for us, app development isn't something we take lightly; it's something we've dedicated our careers to, and once again, our prices reflect that. What's more, clients must bear in mind that the average salary of an app developer in the US is increasing, and has been increasing as a reflection of the demand for app creation. As such, app development companies offering expertise, skills, and proven experience aren't necessarily going to be a cheap option&hellip, but the return on the investment a professional app developer offers makes it more than worth the cost.
The Risk of Going for a Cheaper Option
The old saying ' you get what you pay for' is hugely relevant when it comes to choosing an app development company for your custom smartphone application. Sure, there are plenty of affordable and cheap options out there, from start-up development firms to freelancers willing to chuck together an app for you in a matter of days… but you run the risk of ending up with an inferior product, beset with a massive range of potential issues and problems. We've seen first-hand a whole number of such failed apps (from clients who have come to us after realizing the mistake they made), and they include:
Apps ending up being made with unusable code, resulting in a massive waste of money and plenty of disappointment.
Copy+Paste jobs which are nothing more than inferior copies… which your audience won't tolerate (and why should they, when your competitor's apps are so much better?).
Apps that need total redevelopment from the bottom up, which results in lost money, lost time (often months or years of lost time), and your competitors overtaking you when it comes to launching dates and audience reception.
No post-launch support, meaning your app could fail a matter of days after being released.
And much, much more besides…
With all of this in mind, why wouldn't you go with an app development company with a proven track record, and quality assurance you can rely on?

Taking Care of the Essentials
Naturally, there are a plethora of other costs that have to be kept in mind when it comes to having an app developed, which go some way towards justifying the expense of a professionally made app, developed by a company in possession of the skill, expertise, and resources your app needs and deserves. Let's take a look at a couple of these additional costs that assure you your app is being made by a company that deserves your time and investment.
Apple/Android Developer Accounts
Apps need a reliable and accessible platform, through which your audience will be able to utilize and enjoy them (because what's the point in developing an app which the general public or your target audience won't be able to use?). Both Apple and Android apps require developer accounts, which provide the latest developer tools, on-site testing, feedback access, code-level support, and many, many more essential factors besides. Without these account memberships, cutting-edge app development is all but impossible… but membership with access to the latest features costs money, and no self-respecting app developer would consider progressing without one.
Domain and Hosting Costs
Apps and websites alike, no matter what kind or for what industry, need a domain, and domains cost money. If you want a professional-sounding app or website, which again, is easily accessible to your target audience, having the correct domain is absolutely essential. The same goes for hosting – you want your completed project to be up and running on a speedy, reliable, and long-term domain. Nevertheless, this too adds to the cost of a professional top-down service such as Messapps, which takes care of every aspect of your app or website creation. The last thing you want to worry about is your app or site disappearing from the public domain, or being impossible to find!
3rd Party Software
The chances are, your app is going to require some form of 3rd party software. Want your app to have a reliable map, allowing your customers or target audience to find your business? You're going to need Google Maps as an integrated part of your app, which means an additional cost to your expenditure. The same goes for Twilio, should you need advanced communications systems or PayPal for online payments… and the list goes on and on. This kind of 3rd party API software is increasingly essential, and a key part of what today's app users look for, and they shouldn't be overlooked in favor of lesser services.
Let's take a look at some typical 3rd party software, and see how they add to the cost of your app.
Integrating Google Maps into your app can be essential for the functionality of your app, but in order for this to be possible, your app developer will need to shell out a starting fee of $1000.
There are loads of 3rd party software options for payments via apps. However, getting everything set up and integrated takes time and money – you'll be looking at an extra 75 hours ($7,500) for something like PayPal as part of your finished Android or iOS application.
Similar things can be said about streaming, as once again, it isn't just about implementing the 3rd party software (which, undeniably, makes up a part of the cost), but also integrating everything to allow the user to view broadcasts, pause or stop broadcasts, and flip seamlessly from one to another. The additional hours for streaming software? We'd say something in the region of 120 hours – $12,000.
Testing and Development Software
As we've mentioned already, there's really no point in firstly commissioning an app and then launching one if it isn't going to adequately do the job it was designed for, or if it's unable to cope with your expected demand. Furthermore, apps must be user-friendly, fit for purpose, and capable of fulfilling audience expectations. All of these things, and many more besides, require rigorous testing all throughout the development process, and the best testing procedures require sophisticated software capable of spotting errors, delivering reports, and making solutions to issues efficient and easy to solve. High-quality testing and development software is yet another cost for the development company, and yet another factor or professional app development which cannot be overlooked.
The Importance of Continuous Tests and a Post-Launch Testing Period
One of the factors which marks Messapps apart from our competitors is that our high-quality services do not end the moment your app hits the App Store. Once your smartphone application has been launched, we'll continue to work side by side with our clients, carrying out continuous tests in order to ensure everything is going swimmingly and to look out for any issues which might arise when testing the app across various platforms.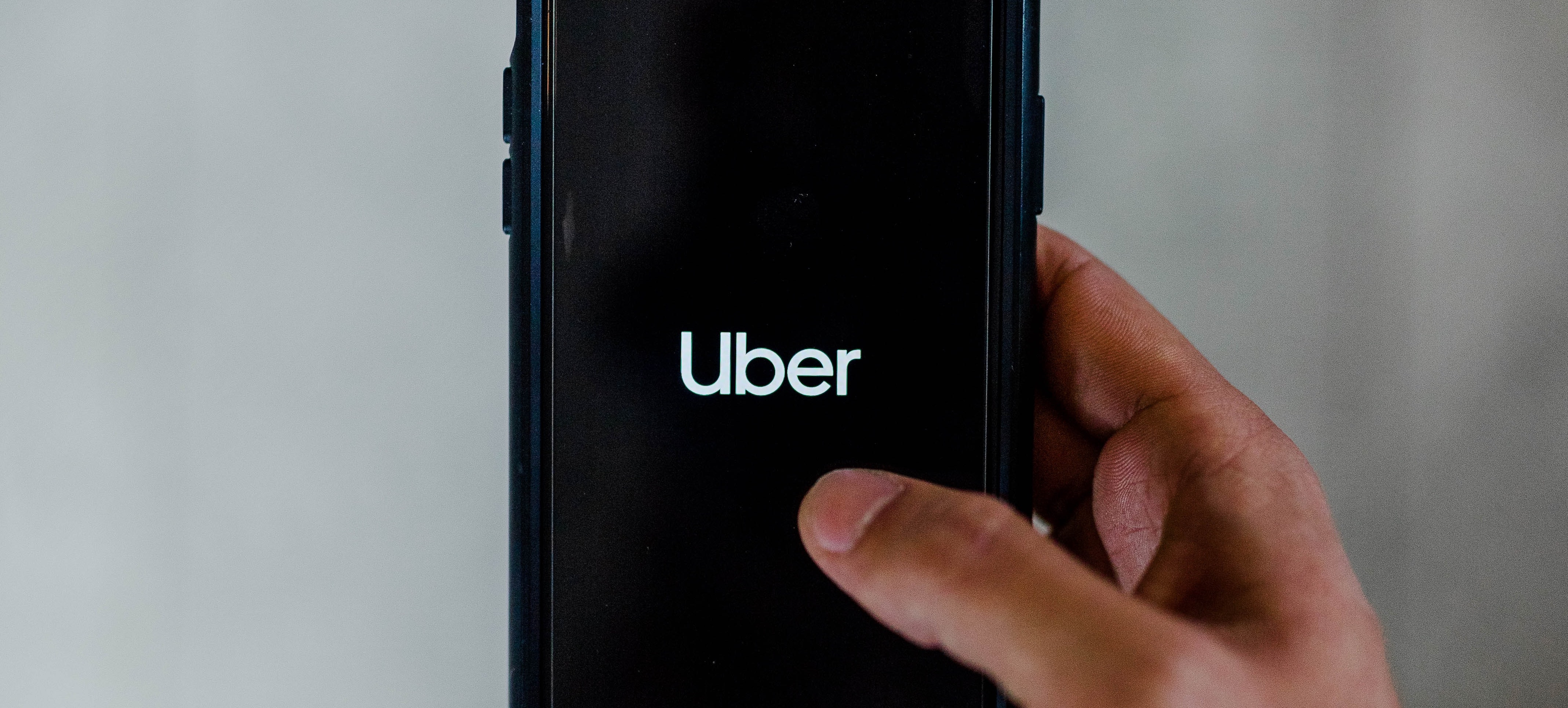 Famous Startups, Apps, and their Development Costs
Sometimes, in order to really understand the cost of new, tailored apps for the market, and to get an idea of the general costs (which, as we mentioned before, can range anywhere from $10,000 to $500,000 or beyond), it can help to take a look at a few well-known examples. Make no mistake, these apps were developed by app development teams following the same or similar structures as Messapps and using similar rates and hourly quotes. Who knows? Maybe your app will be mentioned in the same breath as these famous cases one day soon!
Uber. The world-renowned cab company received $200,000 in initial funding for building their ideas and the initial app.
Instagram. Everyone knows this photo-sharing app. How much was the initial seed funding for the construction of the app? A rather handsome $500,000, which, it is fair to say, has been a worthy investment!
Tinder. Everyone's favourite dating app cost $485,000 back in 2012 to set up.
Snapchat. Interestingly, this massive social media app cost $485,000 in 2012… the same as Tinder.
So there you have it – a general idea of the startup costs of some of the world's most famous apps and the initial investment that went into setting up some of the most famous app brands in the world right now. Of course, every app is unique, and every app has its price. Why not reach out to Messapps today to get an idea of what your quote would be?
All in all, we hope this article has outlined some of the costs associated with professional mobile app development and has gone some way towards explaining why Messapps offer a service that is 100% worth our clients' investment. We're both proud of our exceptional portfolio and our pristine reputation in the industry, and are committed to offering the utmost in exceptional app development services to a fast-changing and evolving marketplace. Want to find out more? Get in touch today, and take a look at the solutions we've offered to industry-leading businesses and brands to see how far we can take your ideas.
Did you like the article? Share it!