In the previous article, we were discussing how to turn users into ambassadors. One of the best ways to do it is to make sure they are engaged. In this article, we are going to find out what user engagement is and how do you make it work in software.
What is user engagement?
User engagement measures whether your users find it worthy to use after they've downloaded it. UE itself can be measured in either the number of in-app purchases, or clicks or shares, etc. Typically, users with a higher engagement rate are more profitable to the company, which means that they can pay more money for the services or use the company's services more often.
How to calculate user engagement?
User engagement should be calculated differently for different businesses.
If your app is representing a media outlet and your business model is based on the ads you sell, then the UE rate is calculated through the number of views and the average time the user tends to spend on the app page.
If you've created an app for an e-commerce store, then the UE would take into consideration the monthly usage of your app, as well as the number of items added to cart.
One more simple, yet kind of different example would be how the UE is calculated within the music streaming app — here, analysts will have to measure the time users spend on the app daily, the number of songs that are added to different accounts' libraries and the average listening time per user.
How to get your users engaged?
A good part of user engagement is linked to creating habits. That is why your goal should be to make using your product a regular habit.
Begin with frequency
Let's first define what frequency is. As per Cambridge Dictionary, frequency is the number of times something happens within a particular period. According to experienced product managers, the more frequently your product is used by your users, the more likely they are to increase their overall spending in the app.
That happens because, according to many researchers, frequency is the key to creating a habit. People have a habit to search on Google, check sports scores on ESPN, send emails via Gmail, or check Facebook feed because all of these products are designed for habit-forming. At the same time we must not forget that these are great products that solve the most critical and frequent problems human beings have — Google answers most of your questions, Gmail lets you stay connected with your colleagues, and Facebook simplifies your interaction with friends and family who may be far away from you.
Your app should solve a frequent problem your target audience has
Forming emotion-based associations
Researchers say that your product has to be connected with your customers emotionally. Think of YouTube — interesting video content is its main product. The YouTube's team is focused on attracting video creators from all over the world, and creating great video content themselves. Facebook lets you stay connected with friends, and Google lets you find the answer on any question. At the same time, you would normally open YouTube when you are bored, and you would scroll through Facebook feed when you need to kill time. Google lets you stay away from the uncertainty feeling. Basically, neither Google, nor Facebook do see the problem of "feeling uncertain" or "needing to kill time" as the primary problem they are solving. However, the product teams in these companies certainly do understand how their product is used. Therefore they try to increase the number of functions that would support this emotion-based connection to their product in the human brain. They create triggers — some events that set you off in case they happen. Try to attach your product to an emotional trigger within your customer's brain by thinking not only of problem you are solving, but also of senses your users will explore while using it, and while solving this problem.
Use good triggers
It is important that you stay connected with your customers when they want to stay connected with you. Do not try to send a push notification to your users when they do not want it. Try to schedule your push notifications in accordance to time zones your users are situated in. Different sources name different "best times" for sending push notifications, however you should know that the final decision is yours, and it depends on your product.
A good example is sending a weather app notification in the morning when the user gets up. It could also be a news app because you would typically have some time during your breakfast do rediscover what is happening in the world.
Use different rewards
You need to be in constant connection with your users. Variable rewards have proven their efficiency with many apps, and yours won't be an exception. You can either reward your users with badges, points and arrange them in leaderboards, or give them something real, such as a free "Premium" feature. What is important is that you have to use rewards that make your users think of other gifts for them in perspective. For example, if they've received a"Beginner" level badge, let them know that there is a "Junior", "Middle", and "Senior" badges coming. The best way to do that is by visualizing the "awards board» right inside your app. This has to be like an itch that your users have to scratch to get back to your app daily.
Get users to invest 
Your users have to think of long-term opportunities with your app. Take Instagram as a good example — most of us do value the followers we have. We also know that the number of followers may be growing and we may receive some profit from. That is why we invest a lot of time and effort to keep posting good (we hope it is good, huh?) content, posts, and stories. Afterward we are afraid to drop our Instagram accounts because we've already spent a lot of time on these. We keep coming back to this app to see what has changed, and what kind of innovations may be used to get our audience active. That is why it is a daily habit for most of the Instagram users to enter it every single day.
Educate your users
The leading idea experts tend to repeat while consulting different app owners on app marketing that it is very important not to show all of the product's features at the same time. Firstly, you will have your users overexposed to numerous features, and they will feel tired because of that. Secondly, user's interests tend to change over time — that is why Netflix suggests choosing new movies and series after a long time-no see.
Collaborate with influencers who could create walkthroughs for your product, or create your own. A great option of user education is creating an FAQ, and that is what is used by numerous worldwide known services, such as Airbnb or even Facebook.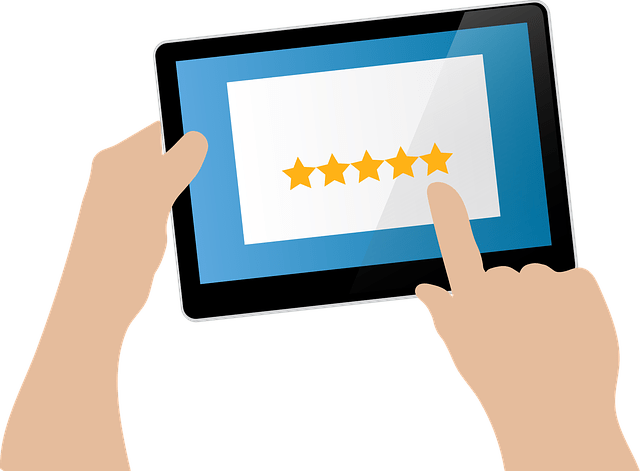 Conclusion
Let's get through the main points you have to cover to make the user engagement higher:
Solve a frequent problem your target audience has with your app;
Wireframe all of the features so that these remain simple and easy-to-use;
Use rewards in order to keep your users interested;
Make your users invest time & effort while they use your app so that they will be afraid to lose any progress they've made;
Teach your users how to use your app step-by-step.
We have now identified how to calculate user engagement rate, how to increase this rate, and how to work with your target audience. At the same time, we have not yet talked about the design in this series of educational posts — and that is what we are going to discuss in our next post.
Did you like the article? Share it!