Congratulations — you've finally started working on your app! Though it might seem logical to think about marketing after the app is ready we would strongly advise against this. Your goal should always be to not only launch with the already existing buzz surrounding your app but also to ensure your app is set up in a way that will make people more likely to talk about it. Let's go through some of the main ways that can help you turn users into ambassadors.
Work on your sharing experience
If your users are happy with the services you provide, they should be able to tell their friends about it! That's why it's important to implement several kinds of sharing options. Whether it's about sharing the entire app or certain content from it. For example, Tinder lets you share the profiles you like the most with your friends via a unique link. To see the profile, you need to download the app and register as a new user. What a great way to generate new users without spending any money!
To understand why someone shares certain things it's important to understand pillars of sharing psychology. Here are the main reasons why people share content:
this content is valuable for their network
this content defines themselves as certain individuals with desired characteristics
this content lets them stay connected with their network
this content lets them feel fulfilled as if they've achieved something
this content supports the same beliefs they have
this content is unique and they might be the first to share it in their network
Your app's content likely triggers at least some of the characteristics above so make sure you add sharing buttons and calls to action.
Create a referral program
Did you know that 20-50% of new purchases, especially with new businesses and products, come from word-of-mouth marketing? This is huge! To make sure you get your share to create a great referral program:
Begin by setting a goal
You need to understand, why would you need a referral program. Is it to get a certain number of new users, new subscriptions or maybe pr and media mentions? Remember, every marketing step you take needs to be focused on numbers, primarily on the one's company needs – which anyway you look at it, at the end of the day, comes down to the number of sales.
List possible sources for the referrals
Are users coming to your app for the first time or have they already been with you for some time before, for example with another app? Ask all of your possible referrers to submit a review for you, whether this is the first time you meet or you know each other for a long time already. Your ambassadors could also be your vendors or industry leaders, as well as influencers and bloggers. Reach out to all of the important actors that could be connected to your business field so that everyone would know about you and your app coming to the market you are targeting.
Create a plan for how will you reach out to your sources
How would you connect to everyone we mentioned above? Tell the world you are online, working and creating beautiful products! Would you send an e-mail, a text message to the sources mentioned above? Would you invite all of them to a marketing event? Social networks, e-mail blasts, SMS campaigns, and events — all of these include possible communication channels with your future brand advocates. Remember that your communication needs to be constant and persistent, though not over-the-top. Be very careful not to cross the line!  You do need to create a wise communication strategy for this particular part of your marketing.
Build an in-app interface for your referral program
The most app referral programs use side services (such as email, SMS and messengers) to send out the invites, however, the first interaction with your referral program normally happens within the app itself. Create a responsive and attractive design for this particular part of your app so that your users would want to use it. Tell your users about this particular feature via push-notifications or some kind of attractive buttons within the main app interface.
Track your program's success.
Referral program, just as any other marketing activity, needs to be measured. You should track:
who and when was referred;
where does the referral come from;
whether the conversion was successful or not.
Do not forget to say thanks. To everyone
It's important to make sure that users have the motivation to refer to someone and the referee has the motivation to sign up. Therefore, you have to offer mutual rewards to both parties.
A great example of this was a referral program by Dropbox that offered 500MB to both the referrer and referee. This helped Dropbox skyrocket their growth by 3,900% in just 15 months!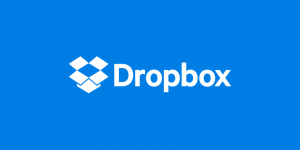 Let's dive into numbers: in September 2008 Dropbox had 100K registered users. In December 2009: 4M registered users, which is exactly the numbers we were talking about!
Thanks to the referral program implemented, Dropbox continues to grow and in September 2017 there 33.9M registered users on the service. That month, Dropbox's evaluation reached 10B USD and its revenue numbers came to 1B USD.
The idea of the referral program implemented by Dropbox was very simple and understandable — you could send out invites to your friends to achieve free storage space. Moreover, even your friends could get extra storage space if they accepted the invitation.
Information about the referral program was included in the final steps of the onboarding process, as a way to say "thank you" to the newest user on board. What is more, the users could clearly understand the amount of storage they would receive if they sent the invites via different channels. After your friends accepted or denied the invitation you could see it online at a dedicated page; the same page also explained the amount of storage space you got for the friends mentioned.
For new users, the situation was also incredibly interesting. If your friends sent out an invite for you, you received an email telling me that you received not only the invitation but also 500MB of free storage space. Moreover, if you signed up for a free plan, you could receive an extra 500MB of storage. That meant, that by simply giving out your personal information, you could receive 1GB of free storage space in an online cloud.
Once again, let's define, why does the Dropbox's referral program remain a success story? 
The referral program is incredibly simple & transparent.
It is a part of the onboarding process.
Users have a clear view of their benefits.
Inviting a friend is incredibly easy.
Users know their invite status at any time.
Overall, there is an incredibly big number of possible interactions with your users to have them as your ambassadors. As an agency that takes care not only of app development but also of app marketing, we would recommend using all of the mentioned techniques above. Well, if this seems to be hard enough to accomplish, we can help you out with marketing, just as we do with app development!
Did you like the article? Share it!